About
The European Automotive Specialist!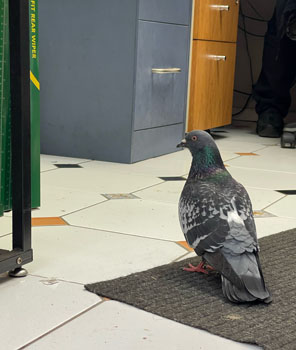 The Foreman
Hello from West Euro Auto. We are a team of 5 based in West Auckland.
We have a well maintained and fully equipped facility within which we have worked on a variety of cars doing a wide variety of jobs ... Our experience is extensive.
When we are busy, we help each other out as much as possible; when we are not busy, we are constantly improving the functionality of our workspace and equipment as well as cleaning and maintenance.
People tend to comment that we have the cleanest and tidiest workshop they have ever seen: We appreciate that.
We also like to maintain our goldfish pond and garden as well as feed the local birds.
The newest mamber of the team is a well fed pidgeon we named "The Foreman" that follows us around the workshop and watches everything we do. We have to be mindfull of "The Foreman" when we move cars around and ask that you be respectful of "The Foreman" when you visit.